Meet Our Dentist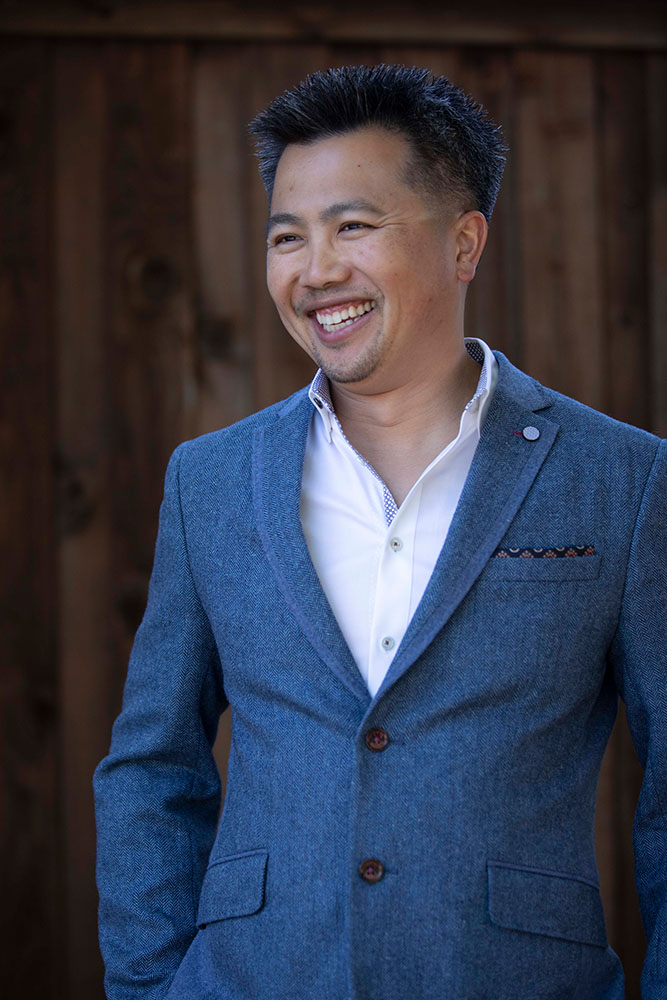 Kevin Low, DDS
It could be argued that Dr. Low was born to be a dentist. Dr. Low has been around drills and prophy-paste his whole life, as his father was also a practicing dentist. As a teen, he would volunteer in his dad's dental office, and those days he spent watching his father work made him realize that dentistry was more than just drilling and filling. He watched patients come into his dad's office self-conscious, and leave as people who could not wait to show off their new smiles. Dr. Low saw the transformational impact restoring someone's smile had on their life, and knew he wanted to be the guy to do it.
Dr. Low began his journey by training in health sciences during his undergraduate years at Creighton University in Omaha. After receiving his undergraduate degree, he went on to the School of Dentistry, where he earned his degree as a Doctor of Dental Surgery (DDS). Armed with the knowledge and passion of a caring and skilled doctor, he began his search for the perfect place to practice.
In 2009 he landed the amazing position at Above and Beyond Dentistry and Implants. Having been raised on the West Coast, Dr. Low was happy to be back to the mild winters of the Pacific Northwest. Dr. Low loves where he works, and really considers it an honor to be able to practice what he loves every day.
Dr. Low boasts of having the best team in Washington at Above and Beyond Dentistry and Implants. His team exemplifies what it means to be in the healthcare profession. They are caring, gentle, and professional. They truly love working with the community members of Battle Ground, Washington. You won't find a better place to have your dental health taken care of than at Dr. Low's office.
Dr. Low also appreciates all things technology-based, and offers the most up to date procedures to his patients. He loves that he is in a place where he can transform his patients' smiles more comfortably than ever before. Dr. Low is making a difference, one smile at a time, and would love to be a lifelong partner in your oral health.
His story has truly come full circle, as he gets to transform the health and smiles of patients every day. He can't imagine doing anything else with his career.
Stop in and meet Dr. Low and his team, or give us a call at (360) 369-4146.
Our Amazing Team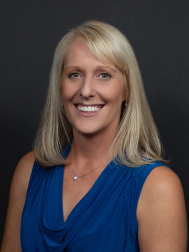 Maria - Dental Hygienist
I've lived in Vancouver, Washington my entire life, and have been a Registered Dental Hygienist since 2001. I chose a career in dentistry because having a confident and healthy smile positively impacts every aspect of your life, and I want to help make that happen. I can't imagine a nicer place to work than Above & Beyond Dentistry. Every day, I give my patients the information they need to increase their oral health and to maintain a healthy and attractive smile. I find my work rewarding with such a supportive and friendly team. Most importantly, we know how to laugh! In my free time, I like to garden, cook, and sing. One day I'd love to visit the Maldives or spend some time wine tasting in the Napa Valley. My home is ruled by Merlin who, like most cats, knows he is the Master of the Universe, and of course, I also like to watch cat and kitten videos!
Jenn - Dental Assistant
I have lived in Battle Ground since 2009. I chose dentistry for my career because I want to make a difference in people's lives, building their self-confidence. Let that smile show! Sharing a huge contagious smile with a patient is always an amazing feeling. I'm the first person the patient sees when they enter the treatment room, and it is my goal to put them at ease and to reassure them. I listen to people's concerns, wants and needs and work with Dr. Low to ensure these are met. As a team, everyone here at Above & Beyond works really well together. We laugh and have fun throughout the day and work hard to make our patients feel at home. Also, I love getting to know patients and their families, especially because I live in town. In my free time, I love being with my family. Our daughter keeps us on our toes and my husband Jeff helps to coach her softball and basketball teams. Perhaps my strangest talent is being able to sing the alphabet backward!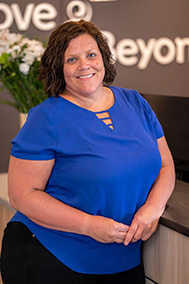 Lisa - Director of Patient Care
I grew up in Washington, New Jersey before making my home in Vancouver, Washington. Initially, I started working as a sterilization technician before realizing my real passion is in assisting others. Now, as a treatment coordinator, I help our patients feel more comfortable with every aspect of their treatment. I love my work family and especially building trusting relationships with our patients. The most rewarding part of my day is seeing people leave feeling better than when they arrived, and it is my motivation for coming to work each day. When not at work, I enjoy spending quality time with my husband, grown daughters and my gorgeous grand babies. We have 3 pitbull fur babies, our boy Keilo and our girls Prada and Versace. Breeding dogs and raising healthy puppies can have its challenges but the cuteness makes it all worth it! Otherwise, you'll often find me crafting, shopping or relaxing while watching The Food Network.
Jessi - Dental Hygienist
I was born in Southern California and raised in Eugene Oregon. I've traveled up and down the west coast but finally settled here in Vancouver in 2015. I enjoy helping patients find what works for them and their individual needs. One of my favorite parts of my day is making new connections and meeting new patients. I love helping them make the most of their smile! I enjoy kayaking on the Lewis River, disc golf, photography, and gardening but most of all, I love playing with and spoiling my pup Koa.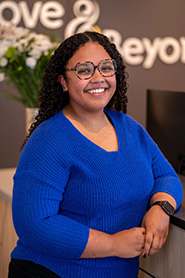 Mikayla - Dental Assistant
I grew up in Milwaukie, Oregon and I currently live in Vancouver, Washington. After graduating from high school, I was lucky enough to receive all my training, hands on from Dr. Low! It is my dream job because I love to meet new people and I love helping them build their dream smiles. Of course, it helps that I work with such a great group of people, including my mom Lisa who is at the front desk. Outside of dentistry, I love spending time with friends and family, and I have two sisters, a niece and nephew to dote on, with another niece on the way. I like to relax by painting, spend time with my family and caring for my two dogs Harley & Henni. I love to travel in my spare time, I would love to one day ride an elephant in Thailand and swim in the blue green water of the Maldives, or anywhere warm with sea turtles.