A Breakthrough Treatment for Gum Recession
At Above & Beyond Dentistry & Implants, we strive to provide the most advanced and least invasive treatment methods for our patients. That's why we're thrilled to announce a new addition to our service mix with Pinhole Gum Rejuvenation. Whether your gums have receded due to gum disease, aggressive brushing habits, or clenching and grinding your teeth, we would love to help. Where traditional gum grafting requires the removal of tissue and stitches to hold it in its new place, the Pinhole Surgical Technique is completely scalpel- and suture-free with faster healing and healthier, more attractive results. If you're looking for a minimally invasive gum recession treatment, Dr. Low is a Pinhole Certified Dentist in Battle Ground.
Pinhole Surgical Technique
Pinhole Surgical Technique was developed by Dr. John Chao, DDS, MADG, who is a renowned expert in the field of periodontics and continues to teach the course that allows other dentists to become certified in the Chao Pinhole Gum Rejuvenation Technique. That means Dr. Low was trained by Dr. John Chao himself!
The Pinhole Technique uses a tiny entry point in the gums, about the size of a pinhole, through which Dr. Low will use specialized instruments to free the gums with gentle movement. The gum tissue is then gently guided up or down (depending on whether we're working on the top or bottom) into a healthier position. Finally, tiny collagen strips are placed inside to help stabilize the gums while they heal quickly—often overnight!
There are no painful areas where tissue was removed, and no sutures to darken your smile during healing. With the Pinhole Technique, receding gums can be corrected with a minimally invasive treatment that's fast, comfortable, and with results that are healthier and more aesthetically pleasing without having a mouth full of stitches.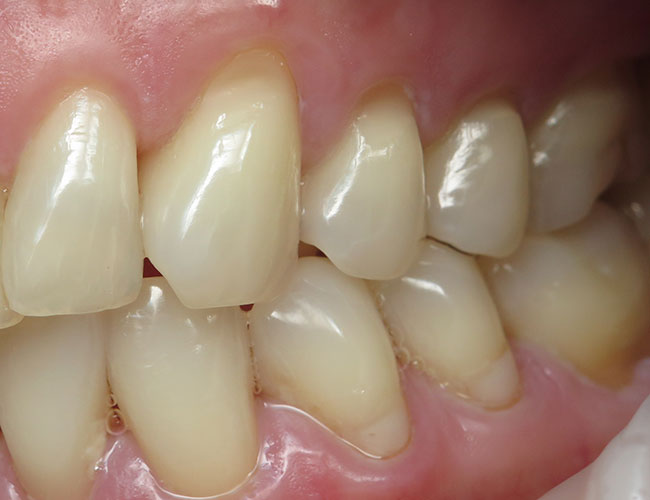 Before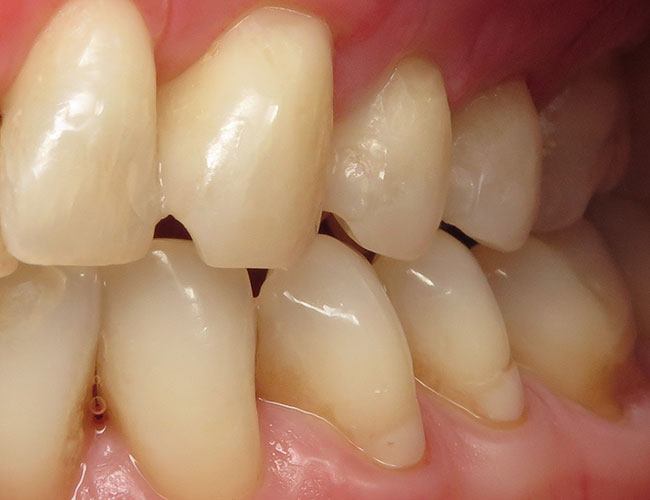 After
The Importance of Gum Recession Treatment
When the gums recede, it not only makes your smile unsightly, but it leaves the sensitive tooth roots exposed which can leave teeth susceptible to decay and infection. When the gums recede far enough, they may no longer be able to support the teeth and may result in tooth loss. Gum disease is the leading cause of tooth loss for adults. That's why it's so important to treat gum recession before it progresses and causes further problems. Gum recession treatment can save your teeth! After all, they're the only ones you've got, so why not give yourself the most comfortable, least invasive treatment available?
Benefits of Pinhole Vs. Traditional Gum Grafting
There are many benefits in choosing Pinhole Surgical Technique over traditional gum grafting treatments, including:
Less pain following treatment for a more comfortable healing process
Healing takes place mostly overnight for a much faster recovery
No need for unsightly and uncomfortable stitches in your mouth
No need for scalpels or invasive surgical tools
No need to remove healthy tissue from the roof of the mouth
Minimally invasive to ease anxiety and increase of comfort
Healthy, natural-looking, long-lasting results